A couple weeks ago I received my first "reader's request" for a post. My friend Amanda, knowing online bargain shopping to be one of my hobbies, requested that I round up some good deals and share them with you, our faithful readers.
Lauren and I have actually talked about doing this since the beginning of the blog. But one of our favorite sites, The Hairpin, has a regular "Friday Bargain Bin: What to Do With Your Allowance This Week" feature that is basically everything we would want ours to be, so we abandoned the idea.
Just for you, Amanda, and also because I spent last night sitting on my couch watching basketball and browsing all my favorite online stores, on the occasion of this Friday I bring you some things you should probably not buy but if you are anything like me (aka an impulse buyer with poor money management skills) you will probably have to literally force yourself to close the checkout window multiple times before you most likely buy it anyway after telling yourself you can always return it if it's not everything you hoped and dreamed.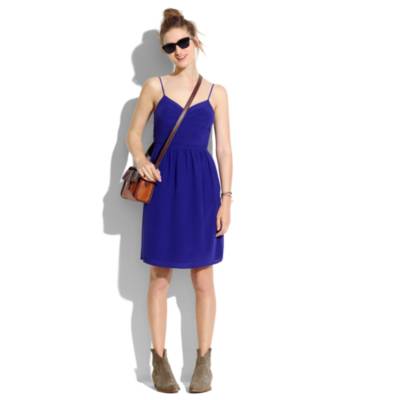 Madewell Silk Cami Dress – was $150.00, now $69.99
I am a sucker for silk, and for dresses. This one is great because while you can add a blazer and wear it to work, can't you just see yourself going out to brunch and spending the afternoon wandering in and out of shops and bookstores and cafes on a summer afternoon? Sigh.
La Playa Dress – was $52.00, now $10.99
A similar, simple style, at a much lower price point. I reached a point on Need Supply where I just had to close the window because I wanted everything.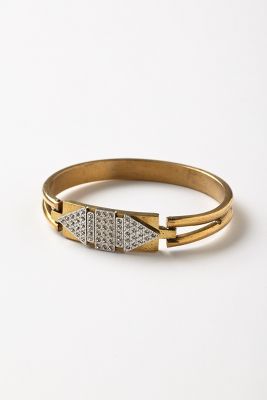 Anthropologie Deco Trinket Bangle – was $58.00, now $29.95
I am not much of a jewelry person — I pretty much keep it to post earrings, a ring, a gold locket necklace — but when I really wanna get fancy, my go-to is a fun bangle. This one is so perfect; both gold and silver, an industrial edge, a deco flair. Seriously, I'm fighting the urge to buy this one.
Justin Timberlake, The 20/20 Experience – $9.99 for digital download
I mean if you haven't bought this album yet, I have just one question for you: WHY? I completely agree with Lauren, every single day this week it has been a struggle to come up with something to write about because we promised we would stop bombarding you with JT posts but I have spent so much time thinking about him and his music I have struggled to pull together enough thoughts about anything else.
LA Made Cap Sleeve Scoop Tee – was $44.00, now $22.00
This t-shirt looks like it could be the holy grail: perfect drape, really nice fabrics, not too sheer and not too thick, great neckline. "Scoop" this one up before it's gone! (I'm sorry.)
Free People High Waisted Printed Short – was $78, now $24.99 (and they come in an adorable cream print!)
I'm so in love with high-waisted shorts. You can wear them with tights and boots in fall/winter/early spring, and run around to your heart's content all summer long.
Butter London Nail Polish in "Fiver" – $15.00
Wearing it right now. It's not currently on sale, but it's the perfect spring shade and Butter London is the STUFF.
Watercolor prints on Etsy – $30.00
We have this empty wall in our apartment that desperately needs…something. AKA, this. Oh the hours I have spent browsing Etsy for art prints.
Polka dot Keds – $62.00
Also not on sale. But just look at them! I got some Madewell for Keds sneakers last year and I love them so much.
Cora Sandal in Chestnut – was $42.00, now $29.99
I love that these are so neutral but still have a little color. So simple, without being boring.
Wall calendar – $8.50
March is as good a time as any to buy a calendar! I mean, we still have 9 months left, and it's super cheap!
Happy Friday, y'all! May you have more self-control than me.